Managed IT Services
Meet your organization's growing IT needs and get access to cutting-edge technology with our managed services
IT Managed Services
Meet your organization's growing IT needs and get access to cutting-edge technology with our managed services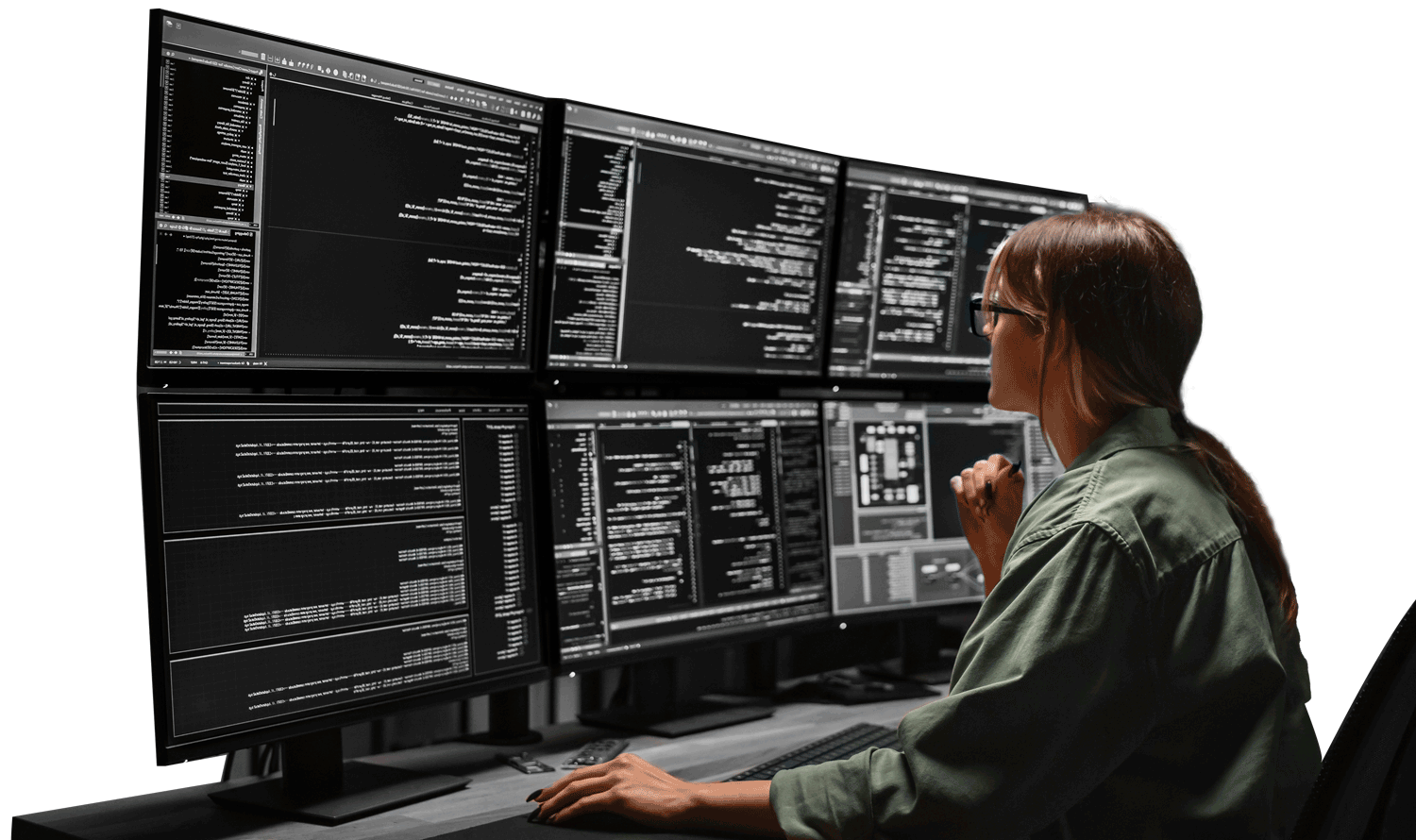 Benefits of managed services
Discover our Managed Services
Discover our Managed Services
How are our managed services different?
Modular Services
Our range of modular services allows you to choose the activities to outsource according to your needs and to keep certain critical tasks in-house.
This allows you to build a custom package while maintaining flexibility and control over your IT.
Detailed and custom integration
Our onboarding process includes a detailed analysis of your environment and the custom documentation of the processes.
This way, you get visibility into the service and continuity in the level of internal knowledge of your technologies.
Dedicated and assigned team
With us, you get a dedicated representative and an assigned support team.
This method allows us to offer you a personalized service at all times in addition to respecting the defined response times.

Intelligence and threat analysis
Add a layer of visibility across your network to mitigate risk and allow you to regain control of your network with our threat intelligence and analysis service.
User and endpoint protection
Protect your desktops, servers, workloads, and mobile phones from cyberattacks while providing the same level of protection as your network, no matter where your devices are located.


Access control and management
Reduce risk and block unauthorized connections to your network with a tailored access control and management service that authenticates and controls access to your network on an ongoing basis.
Infrastructure monitoring
Reduce these issues with a 24/7 monitoring service that monitors your servers, systems, network devices, and storage to identify potential sources of problems and allow you to rectify them in time.


Advanced email protection
Complement the native functionality of your email tool with advanced protection against malicious software, files, URLs, phishing attacks and email spoofing attempts.
Backup management and data recovery
Mitigate the risks associated with partial or total loss of your data with a reliable and flexible backup and recovery service, based on the highest industry standards, no matter where your information resides.


Monitoring and protecting of sensitive data
Identify and protect your sensitive information by adding a service that can discover, classify and monitor your data, to identify what needs to be protected and help you apply better controls over your information.
Network Management
Opt for simplicity with a complete management of your network performed by an experienced technical team that ensures its optimal operation and availability.


Systems Infrastructure Management
Keep your systems and services up-to-date, functional and secure with proactive service and preventive maintenance of your entire system infrastructure.
All our services include
Our commitment to you
Preliminary analysis
Configuration and deployment
Day-to-day management
Configuration revisions and updates
Reality-based SLAs
A team dedicated to your success
Access to an IT team at your fingertips